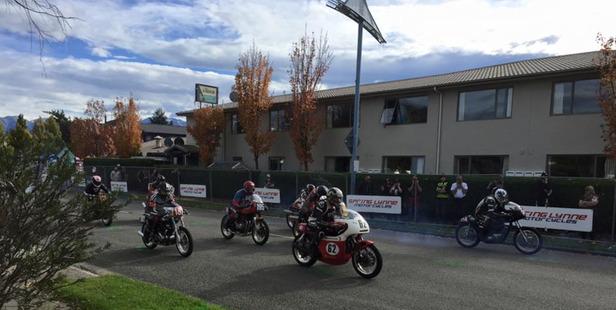 A person has died during a motorcycle race in the Canterbury town of Methven this afternoon.
The incident occurred during a race in the Dubliner Methven Mountain Thunder Motorcycles Street Race.
A spokeswoman for the Methven Lions Club, which hosts of the event, said the incident occurred during racing and was witnessed by a number of people.
"We can confirm there has been a fatality."
She said it was one of the riders.
"We have no further detail at the moment. The police are currently investigating and our thoughts are with the family and helping them through the afternoon."
Police said in a statement that the motorcyclist suffered critical injuries in the crash shortly before 1pm.
The police serious crash unit is investigating.
A Fire Service spokesman said they had cleared a landing area for a rescue helicopter but were then told it would not be required.
Ref: http://www.nzherald.co.nz